About Us
Offroad Laos, 20 years of love and experience. Our passion for Laos is serving you…
Offroad Laos founder Markus N. is a Luang Prabang resident and is supported by a small local Lao team of travel specialists. Our motorbiking specialist team in Laos is hard working, passionate, adventurous and enthusiastic about Lao motorcycling tours.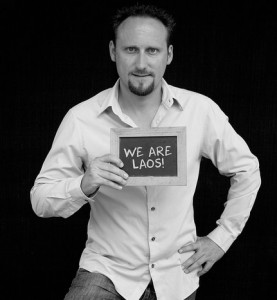 We are proud to have over 20 years of combined experience living, working and traveling in Laos.
Markus & Team, the Offroad Laos Adventures Specialists in Luang Prabang
The Offroad Laos Adventures Team have covered almost the entire country of Laos in search of new adventures and new Lao travel projects. In association with Tiger Trail Outdoor Adventures, Offroad Laos Adventures work on development of unique tours, itineraries in Laos and also projects in poor regions.
Offroad Laos actively supports the FairTrek project in Laos, which aims to ensure that tourism always benefits communities in need and works actively with local Lao communities to discover new ways to positively connect East and West. The project helps to build schools and also supports medical emergency response through customer donations.
Offroad Laos, based in Luang Prabang, offers the best motorcycle tours and can lead you into unique cultural travel experiences in Northern Laos.
Chris Corbett | CEO (Chief Exploring Officer)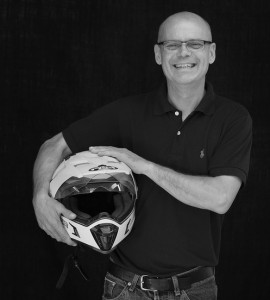 Having covered over 100,000km of Laos in solitude during the last 6 years, the title of CEO (Chief Exploring Officer) has become a synonym for Chris who is well known for his vast trail knowledge, fun adventure rides and tough motorcycling adventures to some of the most best kept secret places in Laos.
Chris has been assisting travellers on trip planning and personalized rides, offering expertise advice he has learned through firsthand experience of riding the trails and often resulting in joining groups to share his extensive knowledge of the trail and to ensure the best possible experience is had by the rider.
Motolao benefited immensely from Chris's enthusiasm and drive to develop rides and explore more of Laos, which in turn allows us to offer first class customer service and riding experience package along with a vast knowledge of Laos and its riding network.
Hardus Erasmus
Born in South Africa, Hardus has ridden dirt bikes since he was only four years old. He moved to the United States when he was eight, and began racing dirt bikes in both motocross and hare scramble competitions by the age of nine. After graduating college, Hardus began a path into the corporate world until he found an opportunity to live his dreams and passions in Laos. Hardus is ready to help make your dreams a reality, just as Laos has made his.
Damien (Sales manager)
Damien has ridden in Laos during 2 years and a half while he was living full time in Laos. He knows all the secrets of the dirt tracks and will be a great help to define the best custom trip regarding to your skill and expectations. Now he is based in France but still come back in Laos 4 times a year for survey, inspections and to spend to time in a country he loves!
Any plans to go and ride in Laos send him and email or call him on his french tel number +33 6 52 18 34 14?
Just contact Damien and he will create for you a tailored trip in Laos!